Best experience on Smartphone, Ipad, Tablet. On PC, enlarge the browser. Search on Google: comic title + readallcomics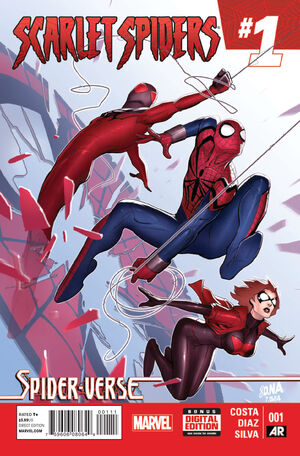 Scarlet Spiders
Genres: Action, Adventure, Superhero
Publisher: Marvel
---
Vol 1: January 2015 – March 2015
The first issue in an explosive limited series tying into the biggest Spider-Event ever: SPIDER-VERSE!
In the midst of Spider-Verse, Kaine, Ben Reilly, and Ultimate Jessica Drew must come together for a mission of vital importance!
There is more to their mission than meets the eye – what dangers await the Scarlet Spiders across the multiverse?